A warm touch of nostalgia hit the Blackpool Grand Theatre last night with the arrival of Heartbeat on Tour. A live theatre production that's inspired by the very popular TV programme of the same name - that ran from 1992 to 2010 and became an instant hit alongside being the perfect Sunday night entertainment, enjoyed by millions.
The storyline follows a plot that wouldn't be too unfamiliar in the iconic TV series itself. All is well in the town of Aidensfield and we meet all the character busy getting along with their lives and the daily jobs and problems that people in small rural towns face. Immediately, looking and acting rather suspicious, an unknown young Irish man enters the village looking for a room for a couple of nights - he comes along The Aidensfield Arms and manages to get a room from the pub's landlady. A while later, another suspicious character enters the town who we find is looking to track down this Irish youngster. Meanwhile, PC Younger and David are desperately trying to complete all of the communities tasks that need to be done by the next morning - much to the audience's amusement and hilarity obviously does ensue. Back at The Aidensfield Arms, tensions rise between many characters, especially those of the suspicious new additions to the town. I wouldn't want to spoil any of the surprises, twists and turns in this show - and I won't.
Not only the audience's favourites but also my own, DC Geoff Younger (Steven Blakeley) and David Stockwell (David Lonsdale) played the hilarious and side splitting comedic talent in the productions, always equipped with the perfect one liner and odd facial expression or look, they were the talk of the theatre even throughout the interval. Both actors reprising their iconic roles following the TV show - they did not disappoint at all, if anything they are more talented and have another wealth of knowledge. Another fan favourite came from Bernie Scripps (David Horne) who played the absent minded and clumsy old man in the show, most of where the laughs came from in the more dramatic parts of the show. A fine actor with a brilliant take on a classic character that can always be daunting, but Horne took it all in his stride and achieved perfection. Other memorable performances came from Gina Bellamy (Carly Cook) who played the sometimes dim but always loving and helpful Landlady, Aidan McGuire (Callum O'Neill) playing the young suspicious character with a misty and murky past and a dark secret to keep. Alongside James Sheedy (Jason Griffiths) who plays another suspicious character, who also happens to be working with Scotland Yard, with a questionable motive that tricks all members of the community, excluding one. Two actors who excelled completely in their roles were those of PC Joe Malton (Matt Milburn) and Annie Beck (Erin Geraghty) both having the difficult role to take on an already heart-warming and classic character but the added pressure of doing the show with some original cast members. Milburn being a superb actor who seems to be able to turn his hand over to any production or role from Shakespeare to Panto, a true professional. Finally to Geraghty, the highlight of the show in my opinion. She managed to be the bond that bound all the characters together and really made us feel the true Yorkshire nature. An incredible actor who should receive much praise for this production in particular as she was so splendid.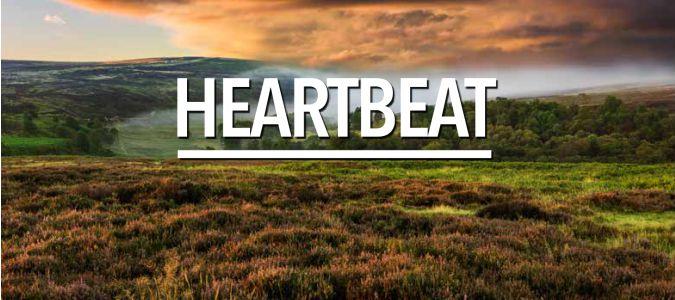 As with any opening night, things can go wrong and mistakes are made. With this production however, everything seemed to. From the set, to the lines, to the storyline, to the music and even the sound effects. It is completely understandable for a first night audience to receive a sometime nervous or less thrilling show but this was something completely different. In all honestly, many of the moments of dramatic nature turned into side splitting moments thanks to many one liners, I do hope this isn't the plan to happen every night, but unfortunately for myself it did on my night. I did find the script at times slow paced and stretched, which was not at all helped by far too long transitions in between scenes. Most problems stemmed from areas that can be fixed by a few rehearsals and more thought into the production, I'd hate for this iconic TV series to be overshadowing this new production, but unless further thought is given and another touch of direction given in a rehearsal - this show has a chance of standing on its own and being a wild success.
Regardless of the mistakes and opening night jitters, the whole cast and crew have done a tremendous amount of work to make a piece of theatre that they, and fans of the show, can be proud of. And they certainly achieved it, I was thoroughly entertained and suggest this show to be a must see wherever it is closest. A joyful, warm and bright new show that is a hit with audiences and will keep the heartbeat of Aidensfield running for decades to come. A brilliant ensemble of talented actors with a passion, drive and enthusiasm for this new production. The warmth and cosy nature surely made the audience at home instantly.
Do get tickets to see this show as I think with every night, it will grow and become the success it deserves.
Reviewer: Bard Wilson
Reviewed: 16th March 2016