The Paines Plough Roundabout in Eccles. I made my way into the round, circus styled ring at The Paines Plough Roundabout in Eccles and prepared myself for tonight's performance of Alan Harris's Love, Lies and Taxidermy.
Coming straight out of The Edinburgh Fringe, Harris's comedy introduces us to Valentine, the son of a Polish Taxidermist and Ashley, the daughter of failing ice cream seller, Mr Tutti Frutti. These two young lovers meet in one of the most unlikeliest of places, a research facility in the Welsh town of Merthyr Tydfil and from there we follow them from their first date in Tesco and their interactions with their family and people around them as they all try to deal with their own issues and find their piece of happiness.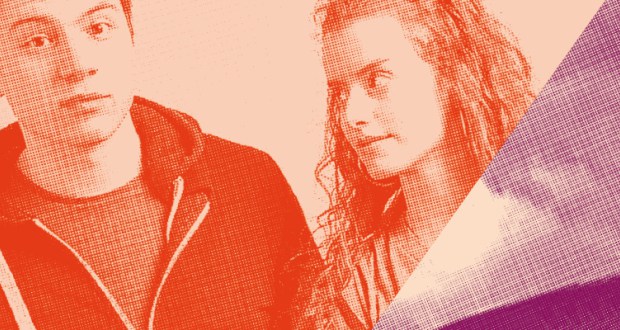 Love, Lies and Taxidermy is not just a basic boy meets girl story; this is a fast paced, offbeat comedy that presents its story in an enjoyable and entertaining manner. What could have been told in a dramatic style, the production team have decided to go for a more energetic approach that's fits the play and strengthens both the flow of the story as well as Harris's witty jokes and dialogue between the characters. There are many great moments where the comedy and characters shine from Valentine's father Yackov presenting Valentine's mum with a strange creation of his taxidermist skills as a way of showing his love. To Ashley and Valentine's observant discussion on how all the roads seem to lead to Tesco.
Another glowing aspect is the acting talents of Remy Beasley, Richard Corgan and Andy Rush. All three give phenomenal performances and bring strong characterisations to the performance. Remy Beasley and Richard Corgan play Ashley and Valentine who maintain the awkward but comforting aspects of a growing relationship between the two characters including the first kiss, or kiss on the nose. Andy Rush brilliant jumps back and forth in playing Valentine's taxidermist father Yackov whose both tough but caring towards his son, to Ashley's troubled father who just wants to sell one ice cream with such tragic desperation. All three bounce of each other telling the story and effectively within the round and with ease.
Overall Love, lies and Taxidermy is an enjoyable, fast and absurd piece that will entertain those looking for something entertaining or different. Brilliant performances by its three leads and sharp, comedic presentation and writing.
Reviewer: Luke Richards
Reviewed: 8th September 2016
North West End Rating: ★★★★