MYT Productions proudly presents "The Crucible" By Arthur Miller on the 29th and 30th March 2019 at the Altrincham Garrick Playhouse which kicks-off a hat-trick of shows to celebrate this vibrant youth group's 10th anniversary.
Betty Parris lies in a trance after a childish game spins out of control, and accusations of witchcraft are quickly manipulated by those with something to gain. However, when false allegations reach fever pitch, the devout community of Salem, Massachusetts descends into a cauldron of hysteria, manipulation and paranoia it can never return from.
Written in the 1950s when the insidious fear of communism gripped America, "The Crucible" is a devastating portrayal of the human cost of tyranny and vengeance. Arthur Miller's (Death of A Salesman, A View From The Bridge, All My Sons) masterpiece "The Crucible" is an intense and timeless work inspired by the 1692 witch trials in Salem, Massachusetts and is brought to life at Altrincham Garrick Playhouse by MYT Productions as part of MYT'S 10th Anniversary Season.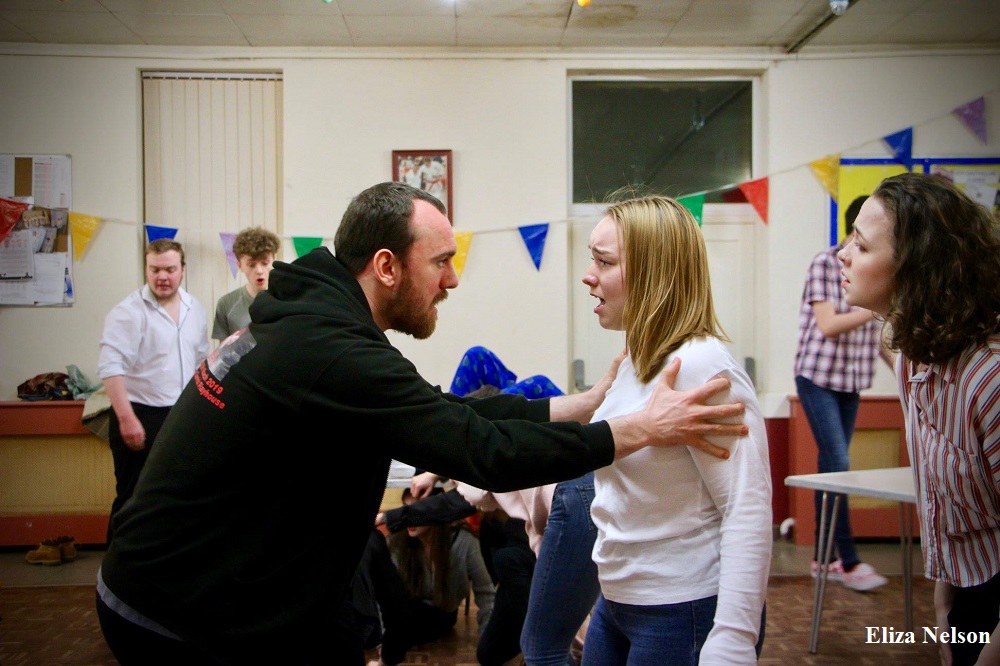 Director Joseph Meighan says "Our production is raw and intense and brings Miller's masterpiece right into our world now. This is an important story, and I want the audience to feel right in the middle of it all. They should experience it, as opposed to watch it. Our production challenges the idea of sexuality and gender also in a Salem that is modern but equally as pure and corrupt. We've assembled a superb, young cast and they have made this version of "The Crucible" unique and their own."
MYT PRODUCTIONS
Celebrating 10 Years of Youth Productions in Manchester!
Producing high quality, stage productions whilst developing and training young talent in the Manchester area.
Meighan Youth Theatre (MYT) Productions was founded in 2009 when two 15 year old school boys from Trafford were given council funding to create a theatrical project for young people and since then, MYT has never looked back. Originally known as Meighan and Hodgins Productions, we rebranded in 2011. Having staged large scale, high quality productions every year since the company was formed, MYT has gone from strength to strength and has given young people the opportunity to perform, develop skills, work behind the scenes and be part of a production team.
Many past members have gone on to study at various Drama Schools in London and across the country such as Mountview Academy of Theatre Arts, Central School of Speech and Drama, PPA, Guildhall School of Music and Drama, GSA, London School of Musical Theatre and various other prestigious schools.
At Meighan Youth Theatre, it is important to us to give our performers the most professional experience possible; meaning they don't just get to be part of fully-fledged production, but they get the training required to start the foundations of exciting theatrical careers. www.mytproductions.co.uk
"The Crucible"
By Arthur Miller
29th and 30th March 2019 at 7:30pm
Altrincham Garrick Playhouse
Barrington Road
Altrincham
WA14 1HZ
Box Office – 0161 928 1677
Online: www.altrinchamgarrick.co.uk