We find that more and more pop stars and rock stars are launching musicals in most recent years; some good, some bad and some ugly; but now finally we may be about to have that great one we've been hankering for with the upcoming hugely anticipated debut musical from former frontman of The Police; Sting who is bringing his musical 'The Last Ship' to Salford next year.
It has the complete winning recipe for a musical success story with a Tony-nominated score and lyrics composed by Sting himself, ass to that a heartfelt story being based on the stars own childhood growing up in the north east and boasting one of the country's most exciting and acclaimed directors on board and you can see why I'm excited.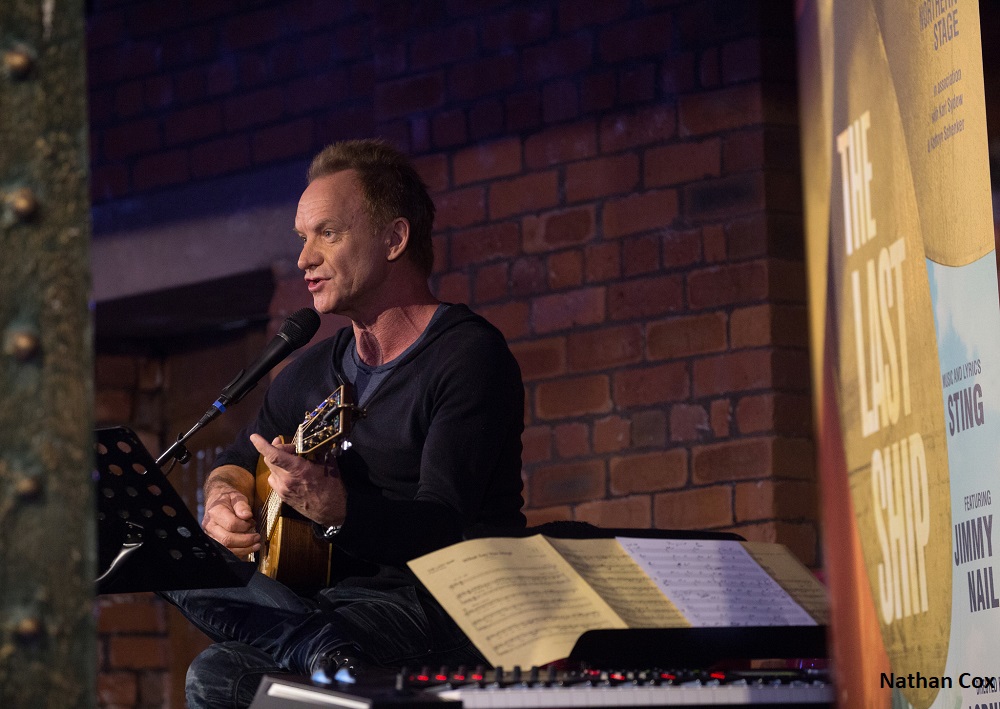 The Last Ship tells the story of a community facing the demise of the shipbuilding industry in Wallsend, Tyne and Wear, and focuses on the struggles faced for the lead Gideon Fletcher played by Jimmy Nail who returns home after seventeen years at sea, tensions between past and future flare in both his family and his town.
The shipyard, around which the local town depends is closing and no-one knows what will become of everyone's future only that a half-built ship towers over the terraces.
The musical will have its UK premiere at Newcastle's Northern Stage on March 12th 2018, where it will stay for four weeks before going on a UK tour which sees it playing venues across the country including Salford's Lowry Theatre from July 2nd to 7th 2018.
Sting stated: "I'm so excited to be bringing the Last Ship to Salford because I feel that the underlying themes of the play, the importance of work and community, dignity and regional pride will resonate strongly with the people of Salford and Manchester."
Directed by esteemed Northern Stage Artistic Director; Lorne Campbell, The show, which first premiered in Chicago in 2014, was inspired by Sting's 1991 album The Soul Cages, in which he reflected on the death of his father. It is billed as 'an epic account of a family, a community and a great act of defiance', the musical will of course feature some of Sting's best-loved songs including Island of Souls, All This Time and When We Dance.
I personally cannot wait to see this production, it has a feel of 'Billy Elliott' about it; not just from geographical point but from its values, politics and strong family connection making it extremely compelling and relatable.
The Last Ship
Salford, The Lowry - July 2nd - 7th 2018
https://www.thelowry.com/events/the-last-ship
Book Tickets now, it's going to be an emotional rollercoaster of a musical!