When Rachael Halliwell joined Harrogate Theatre's Youth Theatre she never dreamed that one day she would be staging her first full length play on the very stage where she began her career.
Connection is the story of two North Yorkshire women who set off on an impromptu road trip from Harrogate until an unexpected phone call brings them back to the famous spa town.
"I describe it as a Yorkshire Thelma and Louise adventure set across 24 hours," says Rachel. "The two leading female characters Catherine and Elaine meet as strangers in the A and E waiting room of Harrogate District Hospital.
"A random act of kindness connects them, and they embark on this 24-hour road trip adventure where they are trying to battle their own personal demons. They discover that talking to a stranger is the best way for them to do that."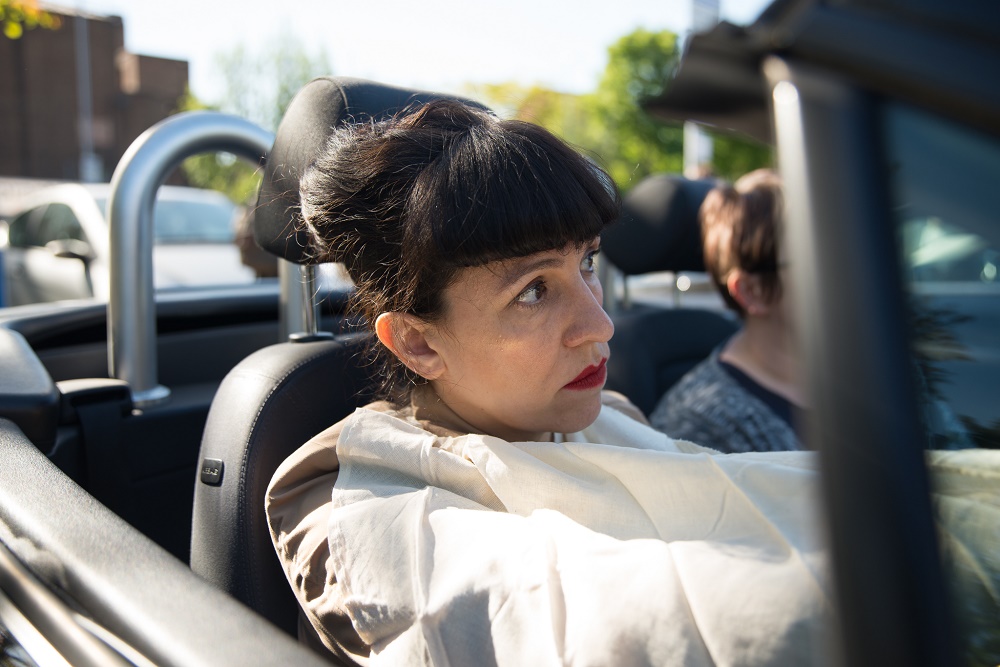 Rachael has combined an acting career with performing one person plays and writing short pieces, but the longer form Connection where she is also playing Catherine is also a deeply personal piece.
"I have a connection with the hospital as my dad designed part of the hospital, and I had my own life changing 24 hours there in 2005 when my brother was killed in a road traffic accident.
"It is not coming from that place, but it is also coming from that sense of people experience pivotal moments all the time, those transformative moments. Being in that hospital at certain points, and going back there, just reminds you why 24 Hours in A&E is such poignant and moving TV as lots of dramas unfold.
"It's the prefect arena for storytelling, so it felt like the best backdrop for the story I wanted to tell about female friendship, fractured families and emotional load."
One of the more encouraging changes is the theatre world is the - very - slow journey to more diverse casting that really reflects the communities that theatres are meant to serve. That includes more roles for older women, so Rachael is joined onstage by Cathy Breeze from Emmerdale and Coronation Street's Emma Leah Golding.
"The two lead characters are in their early forties, early fifties, who have both lived lives, and are tackling domestic and emotional problems," notes Rachael. "They have hit a turning point discovering each other at that point. It is part of who I am that I want to create drama that has women in central roles that are complex.
"The battle is not quite won and feels like a battle across the board to reflect women of all ages, and the struggles they have to win. I do feel like we are turning a corner, so you have fantastic people like Sally Wainwright who has always written incredible women.
"We are sort of getting there, and thankfully programming wise we are getting there in terms of female writers and programming work where there are complex older women. In Hollywood terms that probably means women aged over 29, and I'm 41, but I don't feel old."
As well as the emphasis on storytelling featuring two strong women Rachael is also examining our ever evolving class system too.
"With Connection we definitely have a clash of two different backgrounds. Elaine is a carer, and a care assistant, so she is very much from a different class background to Catherine who is an architect with her own design practice. There are very much two different statuses at play as well."
From her youth theatre days Rachael has worked in the theatre's kitchen, bars, been an usher and has appeared onstage as a regular in their professional company. In 2014, Rachael was asked to be an Associate Artist at her spiritual home working closely with Associate Producer Porl Cooper on the first of three projects lined up with Harrogate Theatre.
"I've been involved there since I was 7 or 8 when I first went to the youth theatre which was just the biggest turning point for me. As soon I went over the threshold I knew this was what I wanted to do, and where I felt most at home.
"That still hasn't changed as soon as I walk through those doors I feel happy and free to explore and challenge myself."
Connection will premiere at Harrogate Theatre Studio from the 1st – 5th October. To book 01423 502116 or online at https://www.harrogatetheatre.co.uk/whats-on/Connection