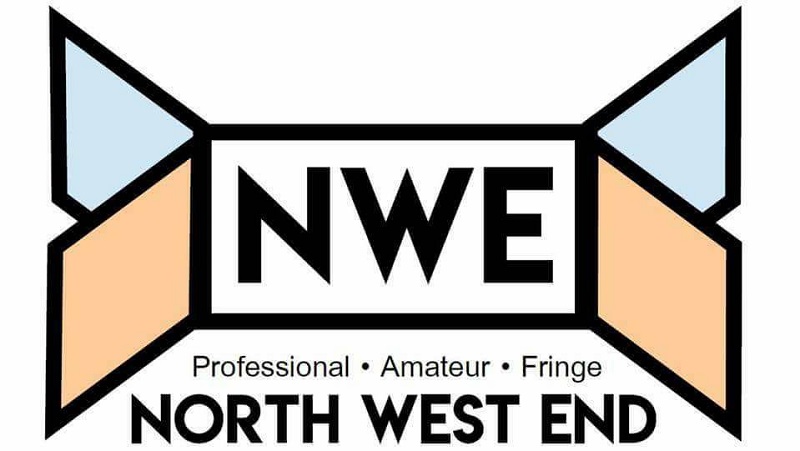 Sat at home on an early Sunday evening and although I said all week about how I was looking forward to having a relaxing day of doing nothing, I have found myself well; bored.
Luckily in the North West, your never short of live shows or acts to kill the boredom so that's exactly what I've gone in search for, something the squash those Sunday night blues.
Tom Allen and Suzi Ruffell took the stage together, welcoming the audience and they both seemed genuinely pleased, if not a little relieved, that Studio 1 was full. They explained that it was either first tour together and they were both going to do their Edinburgh 2016 shows. They seemed really relaxed with each other and engaged the audience - we learned later that they were very good friends.
It's not easy making fun of the ridiculous – however the political knowledge, experience and insight which satirical impressionist Rory Bremner has makes him more than qualified to make Trump, Boris and Brexit the meat of his new tour, Partly Political.
The Manchester comedy club in my opinion is definitely one of the best nights out in Manchester and at £5 a ticket (£2 students/£3 concession) you definitely won't find better value for money. Ever second and the last Sunday of the month Toby Hadoke presents 'New Stuff' an excellent showcase where established comedians perform all new, never been seen or heard before material to gauge whether their new material is worthy of putting into their regular sets.
Stand-up comedy got a much needed boost in the noughties with the very popular comedy show 'Live at the Apollo' being beamed to households across the country with many comedians capsulising on this new audience boost, one such comedian who I first saw on the show was Stephen K Amos and I've come to the Lowry Theatre to see what he's like in the flesh.
Stand Up Thursday at The Comedy Store is firmly etched in the diary of this superb venue in Manchester. Tonight was the best attended Thursday night I have been to in the many years I have been going to the arches underneath Deansgate Metrolink station. This was in part I think connected to the headline act of the evening, Joe Lycett.
Character Comedy In A Class Of Its Own
John Shuttleworth hits the road following appearances on Celebrity Antiques Roadshow and the second series of Radio 4's John Shuttleworth's Music for his farewell tour – well his latest one anyway. A recent health scare (athlete's foot apparently) along with the demise of so many entertainers during 2016 has forced the Sheffield singer/songwriter to focus on his own mortality and the many things he needs to do before his inevitable move into a hospice. Can sole agent, Ken Worthington, pull out the stops to give John a final soiree? Whilst this unravels, or not, in the background, John turns his considerable mind to issues of the day as he contemplates amongst other things a trip to Morrisons, the demise of soap, and mingling with mourners before his attention turns to the excitement of sucking his first ever mint and the loss of so many favoured sweet brands.
This evening was my first visit to one of Manchester's main comedy venues, Frog and Bucket, for their Friday Night Barrel of Laughs. Unsure what to expect, I was immediately put at ease by the welcoming atmosphere and strapped myself in for a night of stand-up.
Providing the laughs tonight; The Comedy Store's Thursday Night Live. A comedy institution for Manchester, the concept is simple, have a laugh, a drink, a pizza and a good time.
The regular weekly show kicked off a little later than usual with our compere for the evening; Paul Thorne, a veteran regular here at the Comedy Store and has travelled the globe with his branding of comedy and as such he knows just how to warm up a Manchester audience and is fantastic at the heckle put down and general musing with the audience. I had the fortune of being sat on the front row and it was inevitable really that I was asking for trouble, and sure enough; Paul was very funny with it and it was always light hearted, always fun, I'm a German Robot Wars Contestant if anyone was wondering.
I was very excited to witness "the biggest car crash in comedy" on a night where 'comedians' are plucked from the street and dared to entertain the crowd for up to five minutes.
The night was hosted by Mick Ferry who explained the rules: Acts have a maximum of five minutes to entertain the crowd BUT can be heckled off stage if they receive three red cards. Mick also acted as an impartial judge who could "gong-off" anyone presenting racist/sexist/stolen/inappropriate material.
Braving the sub-zero temperatures in Manchester and decided the perfect cure for those January blues must be laughter, after all; they say laughter is the best medicine and I've come to the Frog & Bucket Comedy Club, a Manchester institution to warm my cockles and have a good old fashioned giggle.
On entering the club, your shown to your table and it's a very relaxed atmosphere, it's best described as a pub with comedians, so it's on the comedians to deliver a stand out show to cut through the distractions. It's the Thursday Night Live show with five comedians entertaining us over the course of the evening, so let's get down to the laughs.