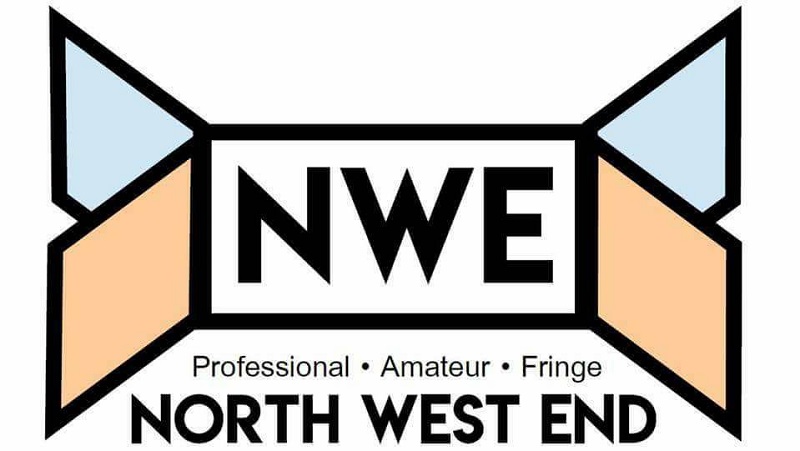 Leeds University Union Music Theatre presents an amateur production of Ghost – The Musical at the University's Riley Smith Hall. The musical is based on the 1990 Blockbuster film which stars the late Patrick Swayze, Demi Moore, Whoopi Goldberg and Tony Goldwyn.
The synopsis is about two young lovers, Sam Wheat and Molly Jenson, who move to New York City. One fateful night changes their lives forever and the only connection, from that point forward, is for Sam, who still exists in the world but as a ghost, is to employ Oda Mae Brown to forewarn Molly the dangers ahead.
STOS Theatre Company produces the world's top musicals at Sheffield's Lyceum Theatre, made for and by the people of South Yorkshire. STOS draws on the very best local talent, employs hugely experienced professional creative teams, and invests up to £100,000 on each show to ensure the production values are without equal. It performs exclusively at Sheffield's 1,100 seat premier theatre venue - Sheffield Lyceum.
This is one of Coward's better known comedies, written in 1939 but not performed due to the outbreak of war until 1942, when Coward himself played the leading role. Well that actually was no surprise since the play was somewhat semi autobiographical and as Garry Essendine is an ageing famous comedy actor and Matinee Idol with a love of dressing gowns and a life full of sexual intrigue we can easily see the parallels.
The play follows Garry's life over the course of less than a week; but in that time he manages to embroil not only his secretary, his manager and his ex-wife, but also everyone else his path crosses in something no less than a French Farce style romp centred around his impending theatre tour of Africa.
Despite attending theatre productions for the last 30 odd years I am embarrassed to say up until tonight I had never seen Little Shop of Horrors. A shocking admission I know but on reflection it was nice walking into a theatre with no pre conceptions, or anything to compare what I was about to see with. And I spent the whole time driving home asking myself how this musical has passed me by for so long.
On the face of it this is a simple show for amateurs to perform with only 7 people on stage. However when you add the complexity of not only a plant that has to grow during the show, it is also required to sing and consume human beings things can get a little tricky. PAP Productions have embraced all these challenges with style and produced a beautiful show to both look at and listen to.
Amateur theatre is enjoying a resurgence at present with a number of high profile musicals being released onto the amateur market. With the likes of Legally Blonde and Rock of Ages now being produced at your local theatre by local people this can only be a positive thing and assist in introducing a younger audience to the world of live musical theatre.
Another favourite is Sister Act, and Alderley & Wilmslow Musical Theatre Company (AWMTC) are blessed to be one of just a few companies who have secured the performance rights to this musical comedy classic prior to a major professional UK tour in 2016.
First produced on Broadway in 1995, the musical revue, Smokey Joe's Cafe celebrates the legendary musical partnership of Jerry Leiber and Mike Stoller, who amongst others wrote hits for Elvis Presley, Ben E King and The Drifters. Leiber and Stoller's list of musical credits include some of the very best songs written in the 1950s and 60s including: "Jailhouse Rock," "Yakety Yak," "Poison Ivy," "Spanish Harlem," and of course the timeless classic, "Stand By Me."
York Light Youth present the popular West-End Musical CATS, based on the book "Old Possum's Book of Practical Cats by T.S. Eliot. Cats first premiered in the West End on the 11th May 1981 and was composed by Sir Andrew Lloyd Webber. Webber started writing in the late 1970s, and Dame Judy Dench was initially set to play the starring role Grizabella, however she was forced to pull out due to injury so was replaced by Elaine Page. The musical tells the story of a tribe of cats called the Jellicles and the night that they make what is known as "the Jellicle choice" and decide which cat will ascend to the Heaviside Layer and come back to a new life. The song "Memory" became to be a huge hit after being made famous by Elaine Paige and is instantly recognised as being a well loved song from the show.
Blackpool and Fylde Light Opera Company (BFLOC) are one of a handful of amateur companies that have been given the chance to produce Legally Blonde in 2015. The show returns to the professional stage in 2016 on a UK tour beginning in Leicester thus delaying any further amateur productions till the end of 2016.
So how does this amateur (North West Premiere) version match up to the original production? The truth is very well, in fact it is on a par with the version I saw in the West End a few years ago. BFLOC have spared no expense with lavish sets filling The Grand's stage and a highly talented cast, all of which appeared to be loving every second of the show just as much as the audience.
Laugh out loud fun, innuendos a plenty, catchy numbers and all together spooky!
Based on the book by Marshall Brickman and Rick Elice, with music and lyrics by Andrew Lippa, The Addams Family Musical first hit the stage in 2009 as a try-out in Chicago. The show is based upon The Addams Family characters created by Charles Addams in his single-panel gag cartoons, which depict a ghoulish American family with an affinity for all things macabre. Numerous film and television adaptations of Addams' cartoons exist, but the musical, which is the first stage show based on the characters, is based upon the cartoons rather than the television and film characters.
★★★★ Stockport Operatic Society have hit the jackpot with Kiss Me Kate playing this week at the Plaza producing a superb feel good show which delivers on so many levels. In fact, to coin a phrase, 'it's too darn hot!'
Kiss me Kate is a musical version of William Shakespeare's The Taming of the Shrew and the conflict on and off-stage between Fred Graham, the show's director, producer, and star, and his leading lady, his ex-wife Lilli Vanessi. A secondary romance concerns Lois Lane, the actress playing Bianca, and her gambler boyfriend, Bill, who runs afoul of some gangsters.
There really cannot be anyone alive today over the age of 5 who doesn't know or hasn't had experience of this perennial favourite of a show. From small and humble beginnings when it was first written for a school production way back in 1969 by Time Rice and Andrew Lloyd-Webber, this show has been rewritten and added to over the years to become the full length spectacle that it is today. I myself played the title role years ago when younger and lither, and have since had the privilege and pleasure of directing it on five separate occasions. Looking back in my diaries, I also find that last night's performance marked the 55th time I have seen the show!
You are here:  

Amateur Reviews